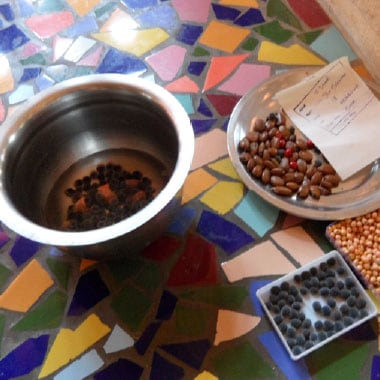 India
Community seed bank for medicinal plants
Tamil Nadu, India
In Tamil Nadu (India), communities gather seeds in their local area and contribute them to a seed bank created for indigenous medicinal plants and food crops best suited to the current climate. Support will enable seeds to be appropriately gathered, stored and labelled with details of optimum growing conditions.
When you purchase a Living Gift you will be able to download a PDF that describes the gift you have purchased. You can then either print the PDF or email it to the person you wish to recieve the gift.