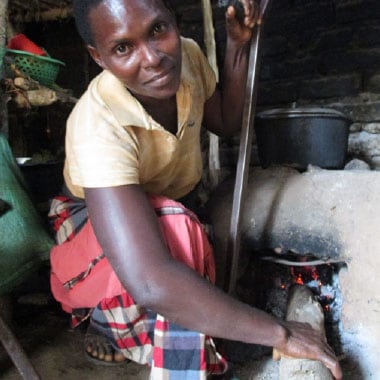 Uganda
Energy saving stove for a rural school
Greater Masaka, Uganda
This simple clay stove encloses the fire so that it can burn brighter, cooking food faster and more efficiently, which is important when there are hungry students to feed! It requires less wood, saving time and energy for rural school staff with low resources who are tasked with preparing lunch, while also helping to reduce smoke and the impact on the environment.
When you purchase a Living Gift you will be able to download a PDF that describes the gift you have purchased. You can then either print the PDF or email it to the person you wish to recieve the gift.