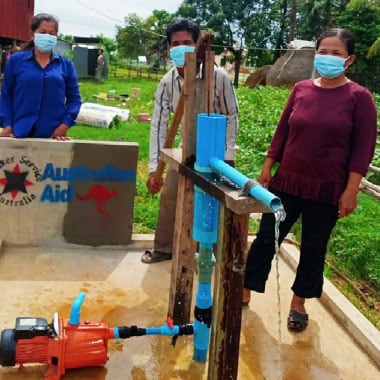 Cambodia
Pump wells for households and food garden irrigation
Kampong Thom, Cambodia
A declining water table is an ongoing problem due to climate change and increased demand. This project prioritises water tanks and wells and the growth of lower water-use vegetables. A pump well provides much-needed water for households and to irrigate home food gardens, particularly during the dry season.
When you purchase a Living Gift you will be able to download a PDF that describes the gift you have purchased. You can then either print the PDF or email it to the person you wish to recieve the gift.