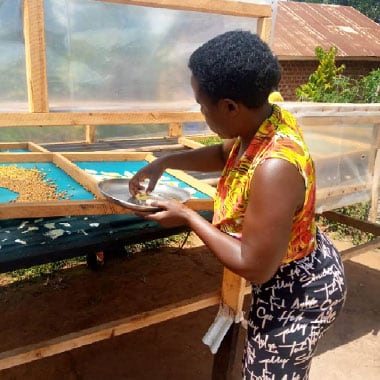 Uganda
Solar vegetable dryer
Greater Masaka, Uganda
Farmers can make the most of the sun with a low-cost vegetable dryer that harnesses solar energy to eliminate moisture from vegetables and fruit, whilst maintaining and even increasing nutritional value. Dried produce can then be kept for much longer without spoiling, while taking up less space. With this added value, farmers can also earn higher prices for their produce.
When you purchase a Living Gift you will be able to download a PDF that describes the gift you have purchased. You can then either print the PDF or email it to the person you wish to recieve the gift.