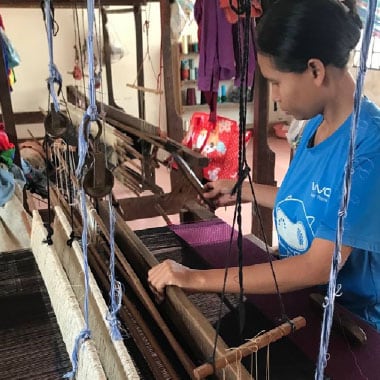 Cambodia
Upgrades for handicrafts weaving machines
Pursat, Cambodia
Handicrafts skills training and employment enable poor rural women to supplement their family incomes and reduce reliance on climate-sensitive agriculture. Workers at Bunrany Development Centre use hand-weaving looms to produce scarves and sampots (traditional skirts). Support will provide a new metal comb needed to replace existing bamboo combs and make these women more productive.
When you purchase a Living Gift you will be able to download a PDF that describes the gift you have purchased. You can then either print the PDF or email it to the person you wish to recieve the gift.